We're living in a pivotal time of change. No matter what your perspective, the age of single use is rapidly coming to an end. Disposability increasingly has limited place in our modern society, in our plight to protect our environment and way of life. When you see life through a multi-use lens, it unveils a fresh, new outlook full of hope, creativity and sustainability.
This morning around 2 billion cups of coffee were enjoyed around the world. The explosion of coffee culture was a significant inspiration behind Discarded. The bean has forever been regarded as the jewel in the coffee plant, to be extracted, roasted, ground and served in an expresso. What's left, is Cascara, the husk, the fruit, the flavour of the coffee berry. Traditionally, Cascara is either sent to landfill or re-purposed as fertilizer on the coffee plantations. Billions of tonnes of Coffee is produced every year, sadly this means billions of tonnes worth of Cascara is simply wasted.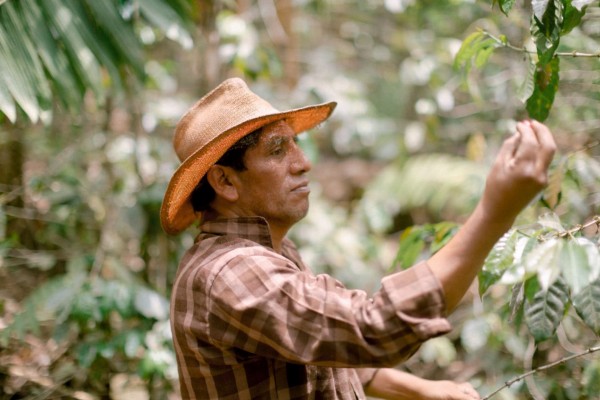 Its use as an ingredient is in its infancy. Some use it tea, we have chosen it to infuse in our Vermouth. The flavour profile of cascara is deep, rich and fruity. It's familiarly unfamiliar, almost the fruit you have never tasted before. This curious quality lends itself perfectly to blend and marry with the botanicals infused in sweet Vermouth.
For farmers, the recent rise in Cascara demand results in monetising their crop even further benefitting farming communities around the world. We had the privilege of talking to one of the farmers during a recent trip to Guatemala.
What is Cascara traditionally used for?
It has to be dried well to be used in the way that we are using it. In terms of how we are currently using the cascara – it is usually used as an organic fertiliser. It is collected throughout the year, it ferments, it is dried and usually it is re-used on the coffee plantains.
This new innovation, which involves drying it and treating it so that it can be used as an infusion, adds value to a product that typically has not been used as an ingredient. This is a great way of adding value to the coffee.
There are several factors which affect cascara developing a good flavour.
The first is that our plants are well nourished, so all of the sugars are preserved in the cascara.
The second is that we don't use water in the process of making the coffee, which means that all of the sugars are preserved in the cascara and the flavour isn't weakened through using water in the process.
The third is the passion with which we make the coffee, the way we plant and harvest the coffee means that we only end up with mature coffee and means that the cascara contains all of the sugars that it needs.
For more information about Discarded, watch the film 'The Origins.'